Quality Pro Maintenance Carpet Cleaning Service – Quality from the Ground Up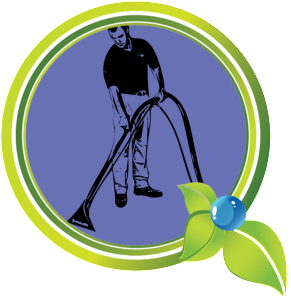 Commercial carpet is designed to endure a lot of feet and takes a pounding as miles of walking is done on it daily, weekly, and monthly. As work boots, tennis shoes, flat sandals, dress shoes, stilettos and pumps pound the carpet it gets soiled quickly as dirt, dust and allergens settle into the fibers. This affects the way it looks and the way it affects the health of your building or facility. Even though built for the long run, the way to keep it fresh and usable for an extended period of time is to maintain it properly. This is where Quality Pro Maintenance carpet cleaning service comes in.
Quality Pro Maintenance carpet cleaning service has preventative and restorative services that few other professional commercial carpet cleaners can provide. That's why offices, schools and retail establishments all over Northern California depend on Quality Pro Maintenance carpet cleaning service.
Quality Pro Maintenance Designs a Carpet Cleaning Solution Just for You
Quality Pro Maintenance carpet cleaning service begins with a survey of your carpets and a personal carpet consultation. We then provide you a detailed analysis that discusses the:
Type and age of carpet
Square footage
Special circumstances
Traffic patterns
Number of people using the space
This analysis leads to the creation of a carpet cleaning program specific to your needs.  Enjoy clean, healthy, safe, great-looking floors while extending your carpet's warranty to maximize your investment. All that can begin with one call to Quality Pro Maintenance carpet cleaning service.
Residential Carpet Cleaning
We have 100% environmentally safe and green chemical options. We have zero chemical options. We have a six step deep cleaning process:
Stain pre treatment, we locate and identify stains, treat and scrub them
Shampoo per spry/ or zero chemical option
Deep steam
Fiber agitation to release deep, ground in soils, pet dander, pollens and allergens
Hot water extraction to remove all residues from carpet
Fiber rinse. This is a secondary rinse that leaves your carpet fibers soft, sanitized, disinfected and safe for your family
We specialize in deep cleaning of really dirty carpets, restaurants, common area hallways, day care centers, elderly care facilities We can handle urine, feces disinfect and Sanitize carpets.