Quality Pro Maintenance Comprehensive Janitorial Services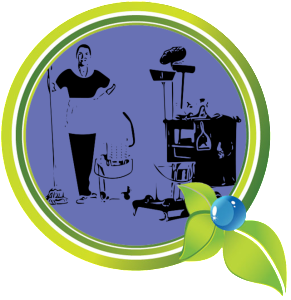 Quality Pro Maintenance provides professional janitorial services for office
buildings, warehouses, movie theaters, medical facilities, auto dealerships, property managers, arenas and special events facilities, schools, churches, and retail stores throughout Northern California.
Green Cleaning Services
As an organization that cares about the community, we are committed to providing all of our clients with safe and environmentally responsible cleaning solutions to help reduce contaminants harming our earth. We use environmentally preferable green cleaning products, microfiber systems, floor matting and HEPA/ULPA vacuums, and specialized chemical dispensing systems.
Our full-service janitorial cleaning services cover every area of today's commercial spaces including:
Restrooms
Offices
Entrances
Lobbies
Shop Floors
Break Rooms
Janitorial Services for Today's Commercial Spaces
Our professional cleaning staff provides comprehensive janitorial services that include:
Window Washing
Dusting
Upholstery Services
Carpet Care
Hard Floor Stripping & Waxing
Rug Shampooing
Construction Cleaning
You may only need us on a monthly basis, or perhaps on a weekly or daily one. No problem. We are also available for one-time cleaning and special event janitorial needs. Contact us to discuss your janitorial needs and leave the mess to us.
The Quality Pro Maintenance System
We utilize a color coded microfiber cleaning system to avoid cross contamination. Countless cleaning companies use the same towel in the kitchen that was used in the restrooms. Either unknowingly or through negligence and improper training.
We have specific colors for all areas:
Red is for the kitchen
Blue is for restrooms
Green is for office areas
Yellow is for desks, phones, door handles, hand rails, doors and walls.

We utilize two kinds of mopping systems and a unique mopping process. Using a combination of microfiber string mops and flat mops.
Red mops are for kitchens
Blue mops are for restrooms
Green mops are common area hard flooring.
All mops and towels are used for one application. Clean towels and mops are kept separate from dirty.
All hard flooring is cleaned with natural disinfection then rinsed with our special ECC friendly water to avoid soap build up on floors. Leaving a sanitized, disinfected residue free surface.
We use beater bar vacuums that meet and exceed HEPA/ ULDA regulations. Backpack micro filtration vacuums for vents, corners and high dusting. This avoids redistribution of harmful dust through the air.